For a long-term and attractive substitute for lost teeth, advanced dental technology at DentalWorks - Memphis Austin Peay in Memphis, TN by our dentists use dental implants to build and reestablish a complete, fully-functioning mouth. Dental implants surgically put titanium posts in the jaw to simulate the missing root, so false teeth can be connected for a reliable fit that does not need adhesives or food restrictions. The false teeth will be dyed and shaped by our dentists to fit in with the patient's teeth for a natural look. For patients who are need to replace a single tooth or several teeth, dental implants at DentalWorks - Memphis Austin Peay can be a wonderful, long-term choice.
Reviews
"This place is good. The staff is professional. The service is quick. I wouldn't go any other place."
- D.M. /
Google /
Sep 08, 2018
"I had nice and pleasant visited and I will be back for my treatment on my teeth."
- B.H. /
Google /
Aug 09, 2018
"I usually hate going to the dentist because they shame you and pressure you into getting more done than you need. But DentalWorks isn't like that at all! The people are super nice, they get you in and out quickly and, best of all, they only do what you really need. I trust them and would definitely recommend them."
- L.N. /
Google /
Aug 08, 2018
"Reasonably priced,can always get an appointment that fits my schedule,very pleasant atmosphere,they get it done and in a timely & professional manner!??"
- B.C. /
Google /
Aug 07, 2018
"Needed to have a jaw teeth pulled, had been to another dentist, he gave me 9 shots and couldn't deaden tooth,I was already scared and this didn't help my situation. Returned back to my old dentist, and met Dr.Schmidt, he gave me some personal time to calm my nerves, talking about out families, explained what was going to happen and I questioned the scary questions,"the in case the teeth break or things go wrong". He assured me it was gonna be okay. I was still tensed and still scared, the first two shots didn't do much as hurt, though I was so tensed, I could have squeezed a golf ball into a basketball. Dr. Came back minutes later check my teeth for tender spots not numb yet, just a little tweeking and a few minutes later it was time to pull my teeth, with the laughing gas, and cracked nerves, all I felt was a little pressure, heard a small crack and the whole ordeal was over. I could have had a ?? attack I was that tensed and wound up, it was all for nothing, my experience with Dr. Schmidt was MARVELOUS, I have already recommended my family and friends, good dentist are like looking for a needle in a haystack, when you find one Spread the word."
- B.W. /
Google /
Jul 30, 2018
Previous
Next
Before a dental implant is started, a full exam will be performed by our dentists to determine the strength and health of the jawbone and gums. If the individual is an acceptable candidate for dental implants, oral X-rays and impressions will assist our dentists to decide the ideal location for the dental implants in the jaw. The individual may be put under sedation and local anesthesia to relax the patient while our dentists put the titanium post into the jaw. In the next 3 - 6 months, the implant and bone will grow together while the bone heals and as soon as the dental implant is stable, the false tooth or teeth can be joined to the dental implant through a connector. Our dentists may alter the dental implant and false teeth for a snug and lasting fit.
Typical patients experience little or no discomfort following their dental implant procedure, however a few patients may experience short-term discomfort and soreness that may be treated using an over-the-counter pain killer, such as Tylenol® or aspirin. To extend the use of dental implants, patients should start a good home dental care regimen that includes flossing, brushing, and mouthwash. Consistent appointments at DentalWorks - Memphis Austin Peay in Memphis, TN for dental cleanings and exams are also vital to caring for implants. Dental implants may last for a long time with correct care, however dental implants will eventually require repairs or replacement.
If dental implants are determined to be necessary for health, the patient's dental insurance policy may pay for at least part of the expenses. Although, elective dental implants are typically generally not paid by insurance plans. At the patient's dental consultation, the office employees of DentalWorks - Memphis Austin Peay can determine their insurance coverage and talk about payment methods and financing available through our office.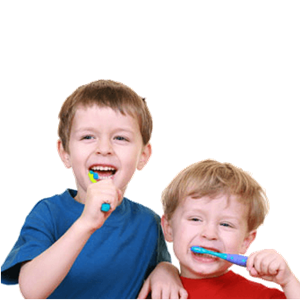 If you are missing a single tooth, many teeth, or every tooth, dental implants can be an enduring treatment that feel and look natural. After dental implants, you do not need to think about false teeth moving, what to eat, or sticky glues, you can just grin and appreciate your sturdy new teeth. If you have lost teeth or you wear a bridge, crown, or dentures, ask our dentists at DentalWorks - Memphis Austin Peay about the advantages of dental implants.
Related Procedures