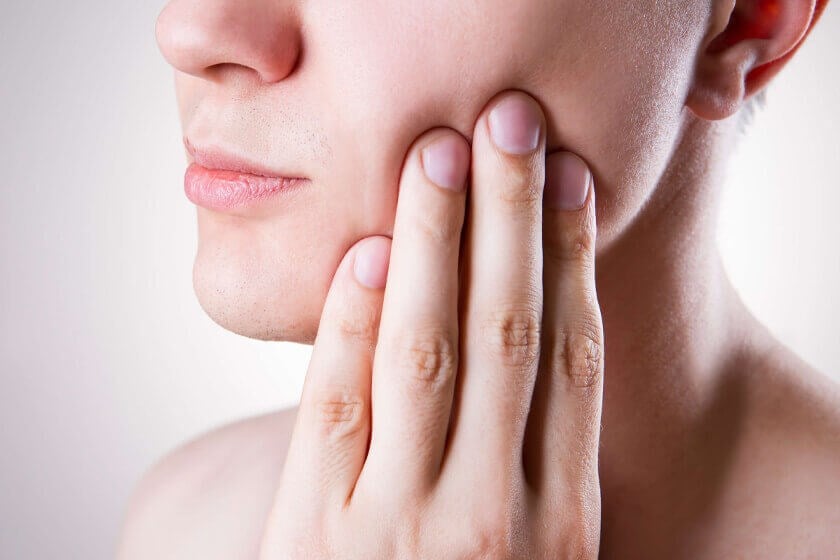 An estimated 178 million individuals nationally have experienced issues relating to missing a single tooth or a few teeth. As many men and women think of tooth loss, the aesthetic appeal of their smile is often their initial focus. What you may not be aware of is missing teeth, regardless of the number, can affect much more than just the beauty of your smile. The teeth take on a more critical part in your dental health and total wellness than merely contributing to the look of a gorgeous, glowing smile.

Promptly replacing lost teeth with a reliable treatment provides the most viable results for the smile. At DentalWorks - Memphis Austin Peay, our skilled team of dental practitioners is proud to offer a range of tooth replacement procedures to help men and women in Memphis, TN address tooth loss and experience optimal dental wellness.

THE USUAL REASONS FOR MISSING TEETH
Poorly functioning teeth might have to be removed to improve a person's dental health and lessen the potential for concerns in the long run. Several of the more typical causes of missing teeth are advanced gum disease, severe bone deterioration, extensive tooth decay, infection, or injury. Various other factors that may require someone to have a tooth removal are broken teeth, fractured roots, or irreparable wear.

THE EVENTUAL IMPACTS OF LOSING ONE OR SEVERAL TEETH
When a single tooth or multiple teeth are missing, it influences a wide array of factors relating to your mouth, dental health, and general quality of life. A number of people go through life-changing issues when missing a tooth, including:

General Oral Function
Missing even just one tooth might hurt your ability to bite into food and talk with ease. A missing tooth might get in the way of your ability to consume specific foods and make you talk with a lisp.

Your Aesthetic Appeal
Apart from leaving an opening in the smile, losing one or several teeth could lead to someone's facial features looking deflated near the mouth and jawline. A person's teeth help to add a more attractive shape to the facial structures and jaw.

Tooth Shifting
Even though some people might not know this, the teeth actually need each other to hold their correct placement in the mouth. When teeth are gone, the nearby teeth often migrate into this space.

Bone Reduction
The jawbone requires ongoing interaction from the tooth roots to remain in its best condition. If teeth are gone, the bone can't rely on this stimulus, which leads it to deteriorate. Bone loss has its own range of concerns and may make it harder to restore lost teeth using dental implants.

The Influence On A Person's Life
Having lost teeth might impact multiple aspects of your life. From problems with regular oral function to reduced self-esteem, lost teeth usually have a critical influence on your general life, smile, and dental health.

TOOTH RESTORATION PROCEDURES TO ELEVATE YOUR SMILE
Our talented Memphis, TN dentists offer custom-made removable dentures, dental implants, and fixed or removable bridges to help you bounce back from missing a tooth or numerous teeth. We utilize medical-grade ceramic and titanium to create restorations to improve your dental functions and the aesthetic appeal of your smile. All of these three tooth replacement procedures may be customized to match your specific preferences.

Removable Dentures
Dentures are partial or full-arch appliances that take the place of lost teeth in the top or lower arches. Partial appliances attach to the natural teeth to hold their position, while full-arch dentures fit snugly onto the gum tissue via natural jaw contours or a minimal amount of denture glue.
Effective Implant-Supported Restorations
Implant-supported restorations involve a titanium screw that acts as a stand-in tooth root and a dental crown, bridge, or denture that's fastened to the post. When utilized together, these components brilliantly replicate the build, capabilities, and look of real teeth. Dental implants are held securely by the bone to provide lasting durability for tooth restoration.

Implant-Supported Or Removable Custom-Crafted Bridges
A dental bridge substitutes for one or several teeth missing from the same space within the mouth. Dental bridges take the form of a series of crowns that are connected to create a single restoration and take the place of one or more teeth. These appliances can be supported by implants or attached to nearby teeth, depending on your unique case.

KEEP TOOTH LOSS FROM IMPACTING YOUR ORAL WELLNESS AND SMILE
Due to today's dental technology, replacing missing teeth with personalized dentures, dental implants, and fixed or removable bridges might help you gain improved oral health and a confident appearance. If tooth loss starts to impact your day-to-day life, we ask you to get in touch with our experienced staff of dental professionals in Memphis, TN to set up an evaluation.