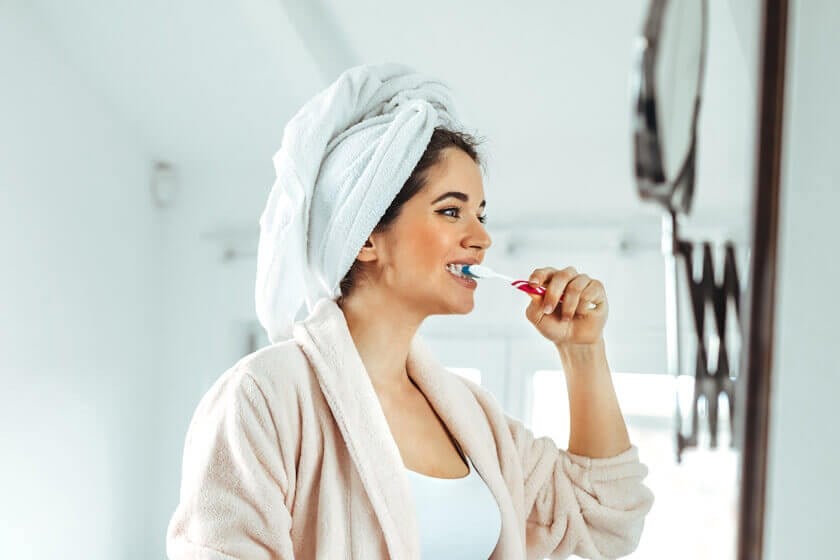 Replacing lost teeth is important for your oral and total health, even if you've been living with tooth loss for some time or are now receiving a tooth removal. The skilled team of dentists at DentalWorks - Memphis Austin Peay routinely replace missing teeth for our patients and work one-on-one with every individual to determine the ideal method of tooth replacement. We hope that the following information offers insight into the importance of replacing missing teeth and welcome Memphis, TN residents to contact our team to learn more about your treatment options.
COMMON CAUSES FOR TOOTH LOSS
Tooth loss is a serious oral wellness problem and may influence adults and children of a wide range of ages. Some of the most common reasons for missing teeth among Memphis, TN patients include:
Oral or facial trauma
Sports injuries
Accidents
Severe tooth decay
Advanced gum disease
Extensive tooth damage
Fractured roots
Untreatable tooth abscesses
Emergency dental extraction
WHY SHOULD I BE CONCERNED WITH REPLACING A MISSING TOOTH?
Missing just one tooth may cause a diverse array of dental health impacts, difficulties, and future problems. Replacing a tooth following a dental extraction or tooth loss is extremely important for many reasons. Perhaps the most concerning aspect of losing a tooth, at least initially, is the impact it has on the appearance of the smile. Tooth loss, especially in the front of the mouth, leaves an unwanted gap, which certainly changes how it looks. Even a tooth missing from the back of the mouth may be evident when a person laughs or speaks. However, teeth do more than simply act as the focal point of the smile — they also allow for normal oral function. Tooth loss, in any quantity, can affect a patient's ability to bite into foods, chew properly, and speak with ease and confidence. Apart from enabling proper biting, chewing, and speaking, teeth also help to maintain the shape and structure of the face. Losing teeth may cause the cheeks to sink inward or the lips and chin to collapse — often making a person look older than they really are.

If a tooth is missing, the nearby teeth may eventually move into the gap. Opposing teeth can even supra-erupt, or extrude, into the missing tooth site. These types of changes in tooth positioning can significantly impact how the upper and lower teeth fit together when biting and chewing. An uneven or improper bite can lead to additional problems, such as oral discomfort, temporomandibular joint disorders (TMD), gum recession, and worn tooth enamel, among others. All the changes that impact the mouth and oral health as a result of tooth loss can affect a patient's ability to enjoy a healthy lifestyle and eat foods high in nutritional value. Tooth loss can also carry an emotional and psychological impact. For many Memphis, TN patients, losing a tooth can have a dramatic impact on how they feel about their smiles and themselves. Tooth replacement from a team of skilled dental experts, like those at DentalWorks - Memphis Austin Peay, can help patients once again feel good about their appearance and oral health.

WHAT ARE MY OPTIONS FOR TOOTH REPLACEMENT?
At DentalWorks - Memphis Austin Peay, our friendly staff is happy to offer medical-grade, affordable appliances (like dentures, implant-supported solutions, and bridges) for tooth replacement. A single appliance made up of two or more dental crowns that are fused together, dental bridges can replace one to a few teeth missing from within the same area of the mouth. Meanwhile, dental implants can replace missing teeth in any number and consist of a titanium post that fuses with the jawbone and a natural-looking implant restoration, such as a dental crown, bridge, or full-arch denture. Implants are known for their long-term benefits and the stable support they bring to replacement teeth. Like dental implants, dentures can also replace anywhere from a few missing teeth to a whole arch, with the difference being that dentures are removable. Partial dentures are used when there are teeth still present in an arch, while full dentures help patients overcome the total loss of upper or lower teeth.

REPLACE YOUR MISSING TEETH TO GAIN A WHOLE AND COMFORTABLE SMILE
Filling in lost teeth, no matter the cause of your tooth loss, is important for the aesthetic appeal of your smile, dental health, and overall physical wellbeing. No matter how long you have been missing teeth, or even if you are facing a dental extraction, the team at DentalWorks - Memphis Austin Peay is pleased to offer effective options to help you overcome tooth loss. Take your first step toward replacing missing teeth and meet with our team to explore the solutions right for your smile, health, and lifestyle. To learn more about affordable dentures, implants, and bridges, get in touch with our friendly team in Memphis, TN today and schedule your treatment consultation. We can help you deal with tooth loss and experience a comfortable, complete, and attractive smile once again.