Adults may loose teeth due to tooth decay, but customized dentures can restore the smile to a normal appearance. False teeth by way of dentures can be customized for the full mouth, or just some of the mouth, referred to as partial dentures. This dental restoration treatment, regardless if the dentures are partial or full allow individuals to regain a normal look and function of the teeth. Removable dentures allow patients to use their teeth and mouths with full function, including eating, drinking, and speaking. Unlike permanent dentures that are anchored into the jawbone, these dentures can be fitted for the the lower or the upper, or both, and can be taken out when needed. Our dentists at DentalWorks - Memphis Austin Peay in Memphis, TN use professional dental laboratories to produce all of our tailored dentures, using the best materials so they appear natural.
Denture treatment begins with our dental practitioner at DentalWorks - Memphis Austin Peay prepping the patient's teeth to be ready, which possibly could include a full exam and cleaning, as well as extractions or fillings. After the mouth is prepped, imaging X-rays and molded impressions will be created and sent to our laboratory so that the customized dentures can be created. While the permanent dentures are being created, our dentists will provide the patient temporary dentures to wear. When the new dentures are ready our dentists will fit and adjust them as needed for a long lasting fit.
Removal dentures require at-home care instructions so they remain in proper condition. The dentists at DentalWorks - Memphis Austin Peay will give these instructions when the patient receives their dentures. If taken care of, removable dentures can hold up for 10 years or longer. Our dentists recommend that patients get annual exams to verify that the fit of the dentures are acceptable.
Generally, dental insurance covers some of the cost for dentures. The total fee covered depends on the patient's dental policy, but our accounting department at DentalWorks - Memphis Austin Peay will contact the patient's provider to understand their costs. We invite patients to contact DentalWorks - Memphis Austin Peay in Memphis, TN to ask about our payment plans in case insurance is not accepted.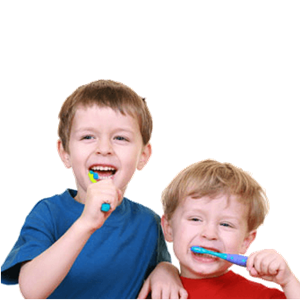 If you are experiencing difficulty chewing and speaking due to lost teeth, partial or full customized dentures by DentalWorks - Memphis Austin Peay in Memphis, TN can reestablish the function and appearance of your smile. Each denture is individually made with the color, materials, shapes, and sizes required to match your teeth and face to provide your ideal fit and a beautiful, natural-looking smile. Schedule a consultation with our dentists at DentalWorks - Memphis Austin Peay to learn more about the advantages of personalized dentures.
Related Procedures
Related Posts